I received a recent reader question that I'd like to answer.
"
Do you have any suggestions for a
studio apartment office? I am trying to create one in my 300 ft space and it always looks messy..."
Having lived in a studio apartment myself, I understand that every item of furniture must be functional and provide storage, while looking stylish. I've come across a few great pieces that I'd like to share. Hopefully they help or inspire you. Thanks for the question!
Above:
I was really impressed when I saw this piece from Crate and Barrel. If you really don't have a lot of space, this one gives you a lot of bang for your buck. With it's compact design and tons of storage space, you get the home office feel all within a few feet of space. And when you're not working, it reduces into a great looking chest. This piece has a built-in charging station, storage cubbies, a storage drawer, and a file drawer.
Convertible Compact Desk, $399.00
Crateandbarrel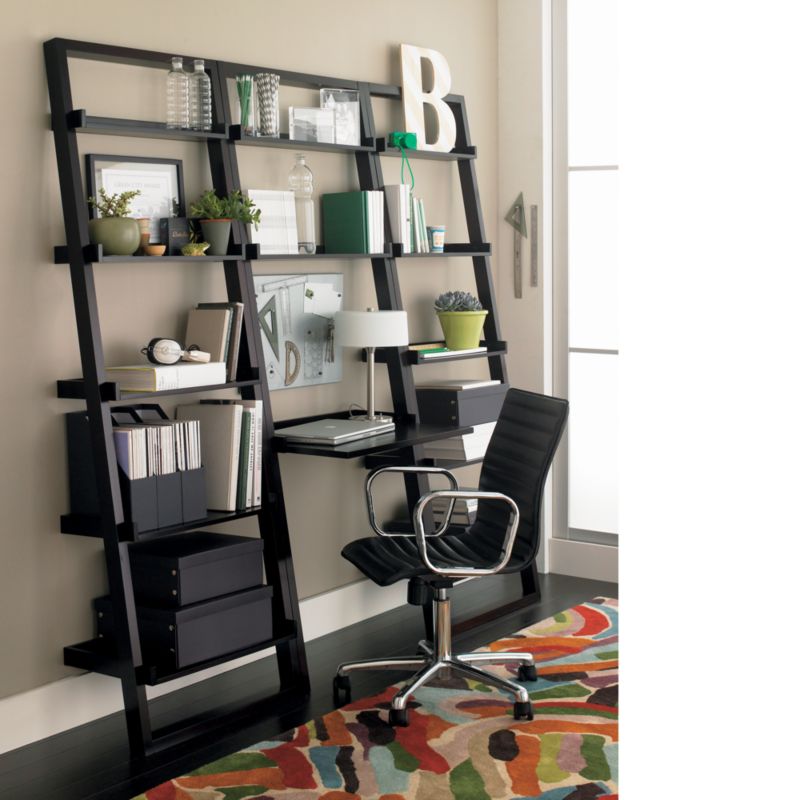 Above:
Crate and Barrel has this bookcase wall with a small desk in the center. This is a great piece if you have a large wall. The leaning style of the bookcase makes the piece fell less heavy, as it narrows towards the top. Larger items such as a printer or file boxes can be stored on the lower shelves, and smaller items up top. A charging station will keep all of your chargers tidy.
Sloane Leaning Desk/Bookcase set, $349.00, Charging station, $44.95 and 3 piece Kendal
lidded tote set, $62.95
CrateandBarre
l
Above:
This is a great desk and bookcase in one. The desk has a good surface area to work on and is not bulky. The bookcase is comprised of cubbies, or squares. There is no back panel to the bookcase, as to let you "float" the piece in a room. If your layout allows this, you could "float" this piece in your room and use it as a divider, perhaps dividing the work/living space from the bed area. Whether or not you float it, the bookcase provides ample storage. IKEA has made companion boxes that fit inside of these cubbies, which look good from both sides.
IKEA Expedit Workstation,
$119.99
IKEA
Above
:
T
he key t
o keeping a
bo
okcase from looking like a
mess, is sorting your items. The best way to do this is to use storage boxes with labels allowing you to easily find your items. These come in all sorts of sizes and colors and can be found at the
Container Store
. Baskets are great for grouping magazines, books, , binders, or photo albums together neatly.